About Palmetto Music Institute
Palmetto Music Institute is a registered educational institution located in Greenville, South Carolina offering several targeted instruction programs focusing on piano, drums, bass, and popular pick guitar styles, including a web course (FreeGuitarCourse.com ) and live web cam lessons. Please see our Programs page via the link at the top of the screen for details. Additionally, PMI publishes helpful articles and free lesson videos via popular outlets such as Ezine and Youtube.
For Greenville locals, PMI is conveniently located at 1628 E. North Street, Greenville, SC in the East End Historic District, a.k.a. the "Music District" - the cluster of music shops on the outskirts of Downtown Greenville, with easy in/out access to I-385 or Pleasantburg drive. Pricing varies among programs and schedules so please get in touch via the Contact link for additional information. Take a look around the web site using the navigation links across the top of the screen.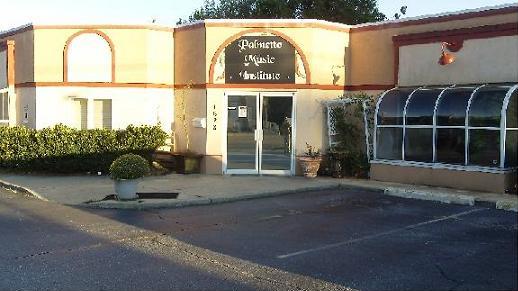 Your journey to musical mastery starts with a FREE consultation at our studio (by appointment). During this no-cost meeting we will evalaute your current skill set, and tell you all about how our programs works and how we can help you achieve your musical goals. You can reserve your FREE, NO-OBLIGATION INTRODUCTORY CONSULTATION by clicking on the link you just read.
"As a parent, I couldn't be happier with the progress that Abby's made with Chad. He isn't too easy, has high expectations and continues to push in a positive away. I feel like guitar has given Abby an identity and boosted her self confidence. Coincidence or not, her grades have improved greatly since she started playing. I definitely feel like guitar is a gift that will last her a lifetime." - John Poore, Simpsonville
"For years I had wished that I could play the guitar. Unfortunately that was as far as I ever went with the idea. I really believed that, since I had no natural musical talent, there was no way I could play the guitar well. Since meeting Chad Crawford, I have learned that most musicians, including many well-known professionals, didn't just pick up a guitar and start playing at an advanced level. Their "natural talent" actually was the result of receiving instruction in proper playing techniques along with a willingness to practice to improve those skills. I was thrilled to discover that playing guitar wasn't just one of those things I always wanted, but knew could never happen. I am optimistic that with a proven teaching method and the guidance of a qualified instructor, learning to play the guitar well is within my reach. I have found both the method and the instructor at Palmetto Music Institute. I know now that the realization of my goal is possible if I am willing to listen, learn, and practice. I am looking forward to making some great music!" - Marshall Black, Greenville